Words by Duggan
Right. After eating my bar tape all night during an especially quick night in A at Brunswick Track Tuesday's at DISC, I thought I'd put up a bit of an update as to what we've been up to in the last week.
Kent rode a marvelous 3 laps of the HCC crit last week before 4 drops of rain fell and they cancelled the race. Poor bugger. He'd tapered perfectly for that.
Kent, D'alfonso and Duggan raced the Coburg crit on Saturday morning in very still conditions. This made for very fast racing, with the boys in B-grade averaging about 45 km/h for the 50 mins plus 3 laps.
Nothing overly exciting to report. Duggan boxed in too far back in the pack with 500 m to go was never in contention. D'alfonso drove the pack into the final corner to release the sprint, and Kent finished 6th or so after competing in a fairly wild sprint. Props to Tate for rolling up with us in support and snapping a few pics.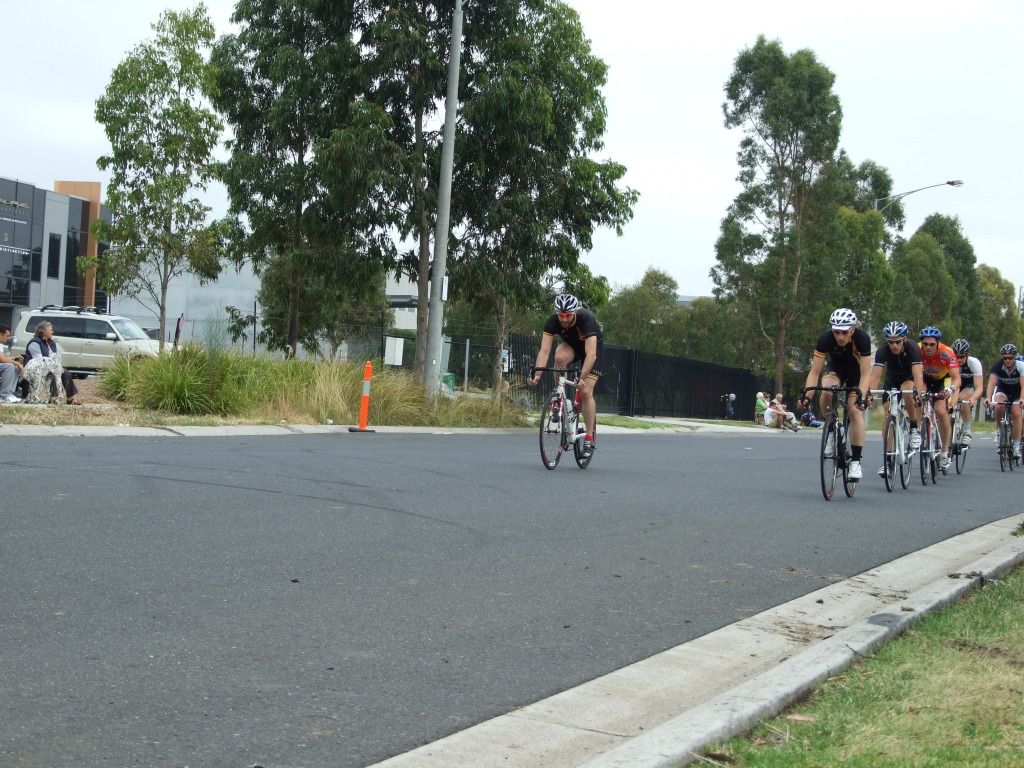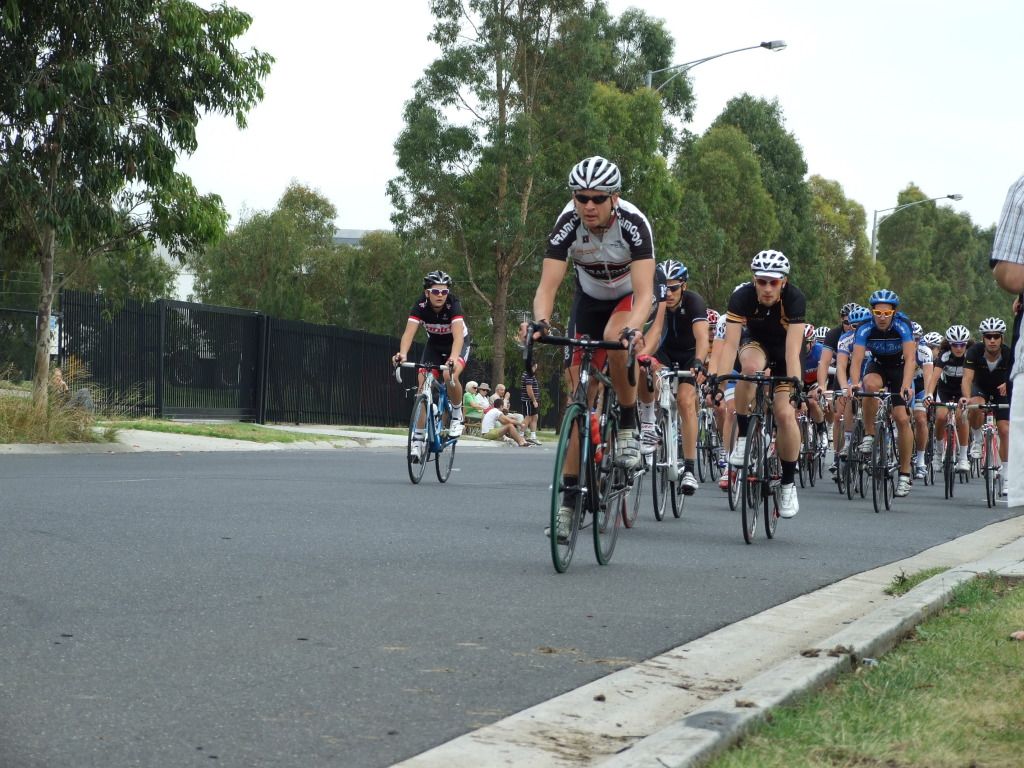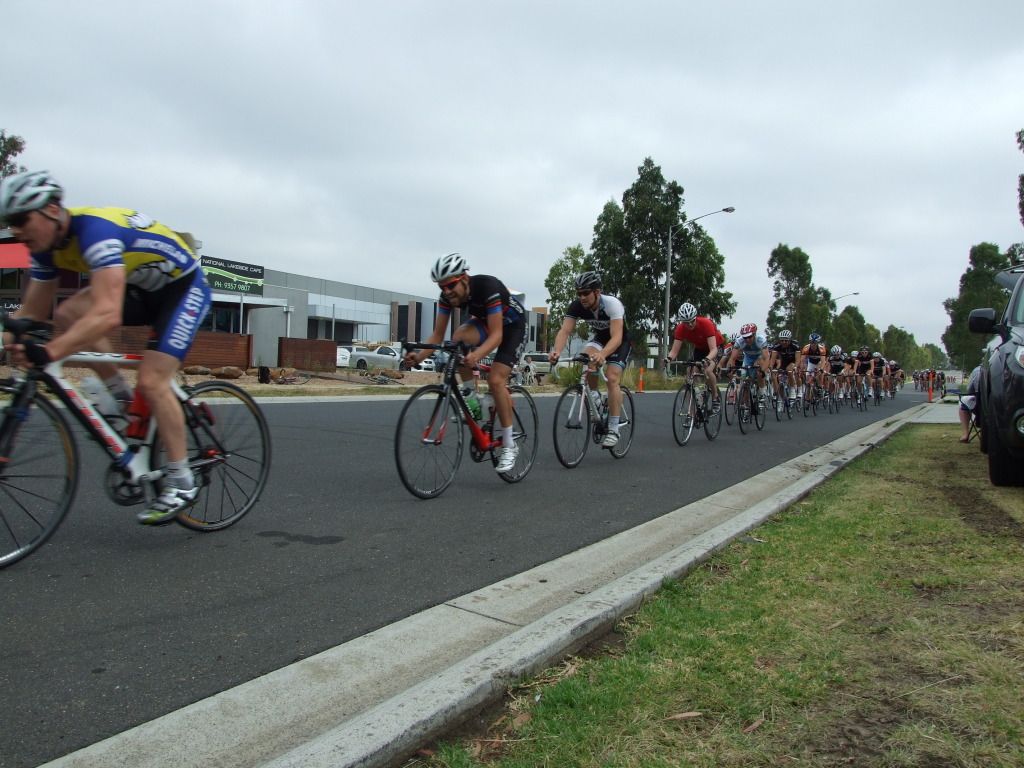 Some quality Kent pain face here...
Duggan took it pretty easy during the race as he was competing in the Victorian Team Track Championships at DISC the following day. Full report to come, but they lads had a pretty successful day out, picking up a bronze medal in the team sprint and narrowly missing out on another bronze in the pursuit.